RG Barry, the parent of Dearfoams slippers and Baggallini handbags and backpacks, has seen sales double over the past five years with a 15 percent compound annual growth rate. Bob Mullaney, who has guided the company's progress since becoming CEO in 2017, talked with SGB Executive about the company's recent progress, growth potential and key initiatives for Dearfoams slippers and Baggallini bags.
Before RG Barry, Mullaney was most recently president of Shoes.com, which was sold to Walmart. He was also president of The Rockport Company for the Americas.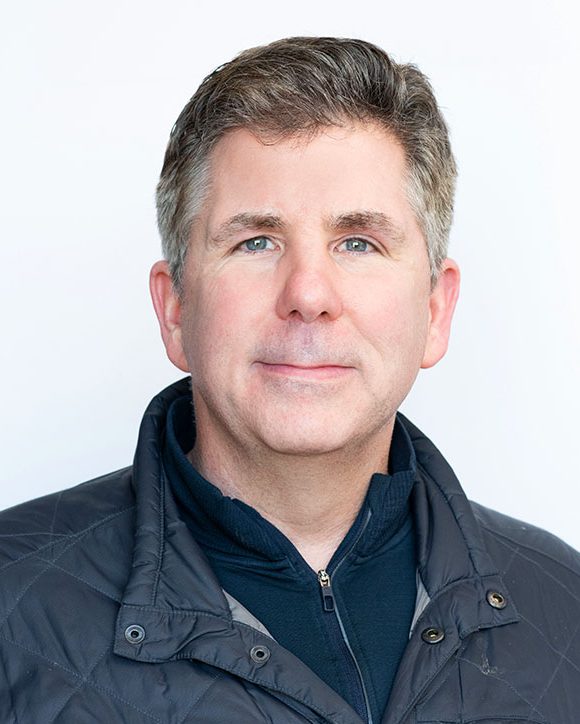 What key initiatives have you rolled out since you became CEO of RGB in 2017? RGB has transformed to be a consumer-driven and data-focused organization. We have built strong capabilities in digital brand management and data analytics to optimize our brand portfolio performance, enabling us to modernize RGB and double the revenue over the last five years despite challenges, including the supply chain during the pandemic.
How much of the improvement could be traced back to the pandemic? Slippers reportedly saw a surge in spending during the lockdowns. Consumer trends were positive pre-pandemic. Consumer behavior changes have impacted and accelerated the end use of slippers and their prevalence in the closet share in more Americans' wardrobes. Life has become more casual, and comfort and versatility drive more purchase behavior. Because of the pandemic, we have had to rethink what market share to strategically pursue versus forgoing transactional, lower-price business that taxes an inflation-burdened supply chain.
Can you elaborate on those repositioning efforts at Dearfoams? Led by consumer insights and quantitative and qualitative research, the Dearfoams brand repositioning to a comfort lifestyle brand was underway in 2018 to go beyond the front door in footwear and pursue other categories. Footwear is 100 percent additional business. Licensed categories for Dearfoams have expanded to include sleepwear, home goods, socks, cold weather, pet beds, and accessories.
What's your outlook for Dearfoams' growth in the core slipper category? Where do you see Dearfoams' biggest opportunity in ancillary areas? Slippers are a strong foundation for Dearfoams. After all, the brand invented the world's first foam-soled washable slipper in 1947. The evolution of slippers, or footwear beyond the front door, is paramount. Our consumers always give us feedback that Dearfoams equals comfort, not just slipper comfort. The next generation of consumers is much more open-minded about Dearfoams comfort product extensions than the legacy consumer. That bodes well for sandals, slip-ons, boots, sleepwear, socks, home goods, etc.
Dearfoams secured licenses with major sports leagues and entertainment properties, including Disney. Is that still a growth opportunity? Currently, and for the past five years, we have not played in the brand licensing business. While we would consider transformative brands as a strategic approach, we must always be mindful to ensure we deliver a five-star rated product experience at the greatest possible value. That is core to everything we do. We view any licensing deal that is not exclusive as transactional and most likely not a good use of RGB's valuable resources.
Can you tell us about the Baggallini business? How is the brand performing? Baggallini is performing well. The significant apparel shifts to sports casual have benefited Baggallini's non-leather offering. But we also feel Baggallini's heritage as the pioneer of functional travel bags with impeccable organization guides our product development and brand evolution, which continues to support our customers in leading their best and active lives and positions the brand to deliver an additional 20 percent CAGR growth over the next five years. Historically, customers primarily have discovered Baggallini through online marketing or travel, but we are always looking for strong partners through independent networks. Our customer satisfaction and retention exceed 90 percent. Once she buys Baggallini and wears it, many additional purchases usually follow. Department stores and fashion stores are a small part of our business.
It looks like Baggallini is expected to grow at a faster pace than slippers. Baggallini's CAGR is greater than slippers. The seismic changes in consumer behavior related to handbags and wearing occasions have been, and continue to be, a significant opportunity for Baggallini. People don't just carry a bag anymore; they wear it. It fits into their busy, versatile lifestyle.
Can you tell us about RG Barry's appetite for acquisitions? RGB is a great platform for multiple footwear, apparel and accessories brands. We have a proven track record of existing brands and believe more brands can benefit from the RGB Edge, which is our Digital Brand Management Platform and our Data-Driven decision approach. Our Digital Brand Management Platform is a proven strategy and operational business model that informs investment and dynamic management of brands.
You've tackled other turnarounds in your career. What is your leadership philosophy? My approach is quite simple in an outline, but the cultural impact can vary.
The Consumer is always first; listen, learn, understand, embrace, and celebrate the company's greatness or differentiators; support great people; data improves decision quality through objectivity and accountability; digital is critical for understanding and engaging the consumer in the purchase journey; Earth first must be our commitment and passion; and don't be beholden to yesterday. Take the lessons, but move forward.
What are some plans or big initiatives for the company in 2023? We're committed to continuing our double-digit growth, but, more importantly, that growth's quality and strategic value are critical, especially during challenging economic times. Dearfoams and Baggallini will continue to strategically elevate themselves by offering superior comfort and versatility at greater value to the consumer. Additionally, we will launch our newest brand, Planet A, in the second half of 2023, addressing footwear end-of-life and microplastic concerns.
RG Barry has set a goal to expand by four times by 2030. What's going to drive that growth? Our current brand portfolio will benefit from our Digital Brand Management Platform and Data Capabilities to contribute half of the growth, including new product categories. In the other half, we are expecting new brand development and acquisitions.